A Spoon of Ashes
A single spoon of Ashes per product is all that is needed to create the stunning Murano glass gems which contain your loved ones ashes. We take great care of the ashes whilst in our possession, and return any unused to you, together with your order once complete.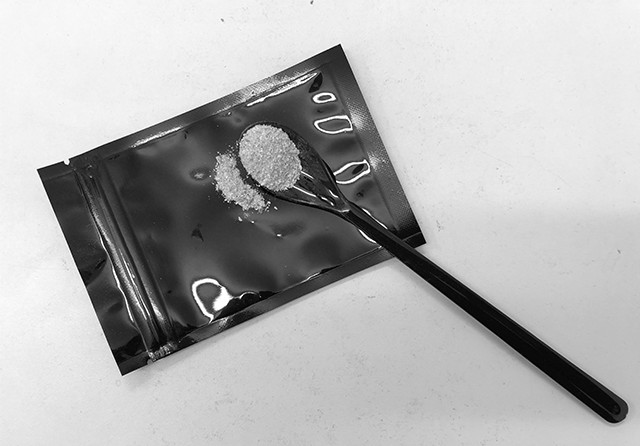 Precious Metal Forged
To create the precious metal mounting for the glass gems, a mould is used to pour in the precious molten metal, so that the exact product is forged ready to be worked on by hand. This forged metal, also known as a casting, has a rough appearance ready for goldsmiths to work on..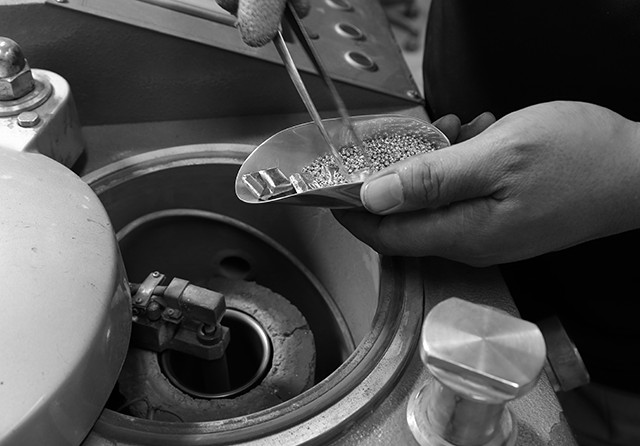 Ashes Captured in Glass
Just like your loved one, each piece of glass is totally unique. Hand crafted using traditional techniques, our craftsmen skillfully encase the ashes in Murano glass to form a beautifully subtle gem like appearance.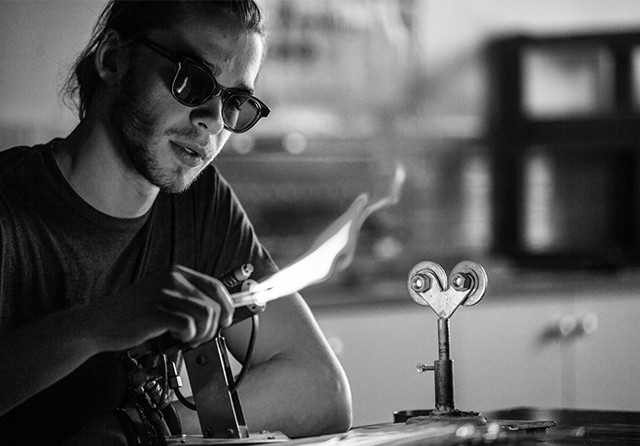 Glass Cut & Polished
After spending the night in our annealing kiln, the glass is now hardened to a highly scratch resistant state, and is now shaped to the correct size using specialist glass cutting equipment ready for mounting into jewellery.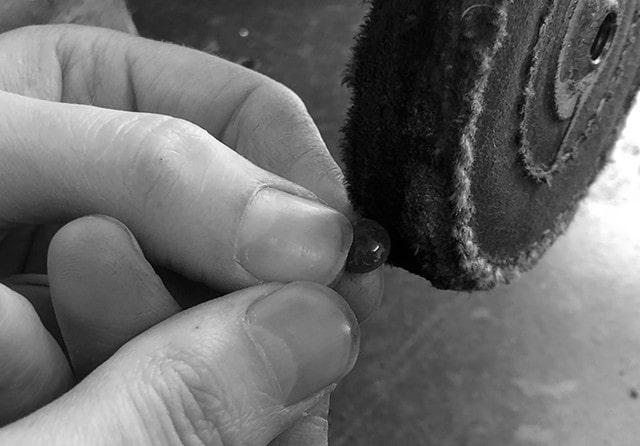 Stones Set into Jewellery
With the Ashes now set into the glass stone, the glass is now set into the jewellery by our skilled craftsmen, together with any additional gemstones you have specified in the design.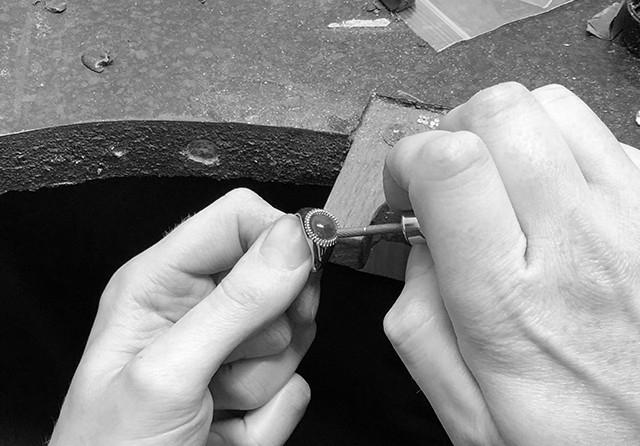 Final Finishing & Inspection
The piece is given a final polish on our ultra soft polishing mops, and any personal engraving is added. The piece is then inspected to ensure you receive only the highest quality product you can cherish forever.